Viking Costume
We have created a costume for all you Vikings and Northmen which don't want to wear heavy armour or chain all them time, yet want to be good looking.
A woolen tunic with a cotton tunic underneath, a nice broad (very broad) belt, another belt on top, a few rabbit furs, nice accessoires such as a drinking horn, a scabbard, a potion flask. Matching trousers and boots, here you go.
Oh, and for the cold nights you can put a nice and warm sheep skin on top of your shoulders - it really keeps warm.
stl--description
Maybe you could like these looks, too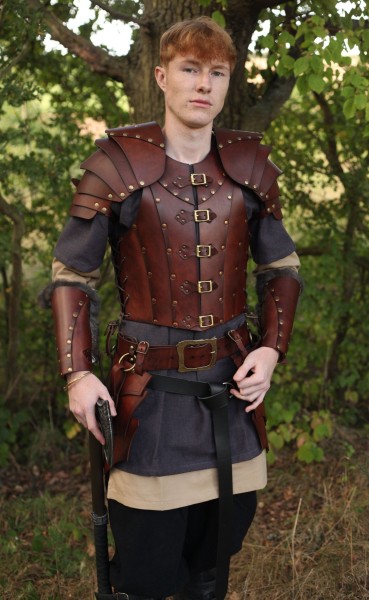 The Mercenary